As a single parent raising two children, I know that having a job that provides a living income and solid health care benefits is absolutely critical. Fortunately, I make a living income and have quality benefits, but I know that not everyone is so fortunate.
The state has lost major providers of well paying jobs; GM Boxwood Rd. Plant, Chrysler, Avon, Westvaco, Valero and big cuts in the financial services sector, as well as other smaller businesses that supported those facilities. The residents of the 24th district have been severely affected by those losses. Along with those jobs also went a major part of the state's tax base and that will affect Delaware schools, roads, services and more.
I will work hard to make sure that we replace those jobs with high quality, living wage jobs that represent growth and new opportunities for workers in the future, in areas such as energy, technology, bioscience and health sciences. We need businesses that provide us the opportunity to earn living income with quality benefits so we can afford a home, provide our families with health care, provide our children with activities that will help them develop into healthy, happy adults, and still have enough to save for their college years.
Governor Jack Markell has proven we can attract businesses here that provide good living incomes and quality benefits. He was successful in attracting Fisker Automotive to locate at the closed GM Boxwood Rd. Plant and PBF energy to locate at the closed Delaware City Refinery. These two successes are a good start but we still have a lot of work to do. If I am elected I will support the Governor in being responsive and pro active to attract more businesses to start, relocate, and expand here. I know that our
state will only get stronger if we work to bring quality employers with well paying jobs back to Delaware. That is why I am running for office and that is what I will devote my full energies to if I am elected.
---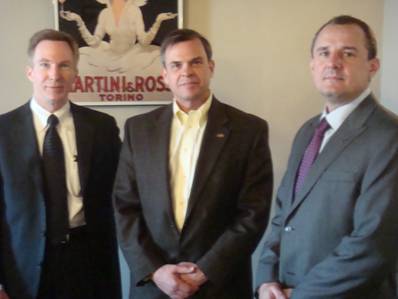 I met with Joe DaMour Chief Financial Officer (left) and Bernhard Koehler Chief Operating Officer (right) from Fisker Automotive, Inc. to discuss the retooling of the closed GM Plant on Boxwood Road in Wilmington. They assured me that the retooling would be done with Delaware contractors using Delaware workers. Once the retooling is complete, Fisker Automotive, Inc. intends to employ 2000 laid off Delaware UAW workers to assemble the electric hybrid vehicle, the Nina. The Nina is planned to be in showrooms in late 2012. The jobs that will be created by Fisker are critical to maintaining a strong manufacturing sector in Delaware and restoring our local economy in the future years.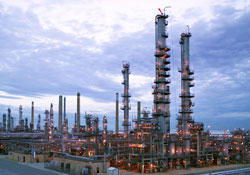 An extensive overhaul of the former Valero plant in Delaware City is expected to begin in July as the new owner, PBF, estimates that they will spend approximately $150 million and create hundreds of jobs on this critical project. I attended a meeting with refinery representatives John Launchi and Wayne Hopkins where they stated that Delaware contract workers would do the majority of the project and that production could resume as early as April 2011. The new operations at the refinery would require up to 500 full time employees, providing opportunities for many unemployed Delaware workers.
---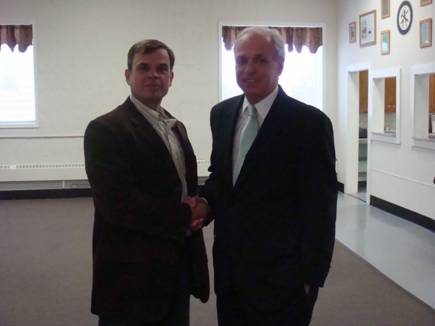 I meet with Dennis Rochford the President of the Maritime Exchange for the Delaware River and Bay to discus the deepening of the Delaware River Channel and the impact on the Port of Wilmington. The port supports, directly and indirectly, over 4300 jobs, injects nearly $500 million a year into the local economy and provides nearly $28 million in state and local tax revenue. The Port of Wilmington competes with facilities up and down the east coast and with the channel deepening we will be in a better position to compete and expand the port.
The deepening will provide at no coast to Delaware up to 2.0 million cubic yards of sand for the Broadkill Beach for erosion and storm damage prevention valued at over $35 million and provides about 2.2 million cubic yards of sand to stabilize and recreate wetlands at Kelly Island valued at over $45 million.
The fact that the project is now underway is influencing large customers, such as Dole (who supported the deepening) to enter lease extensions that will keep them at the Port of Wilmington well into the future, protecting and creating well paying, blue collar jobs in our state.